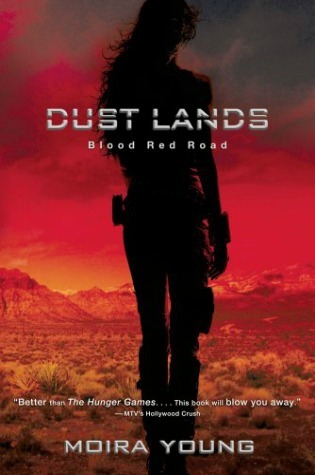 Format: Paperback
Published: January 3rd 2012
Genre: Apocalyptic, Dystopian, Action
ISBN: 9781442429994
Age Range: 13-adult
Rating: 3/5 Stars
Saba has spent her whole life in Silverlake, a dried-up wasteland ravaged by constant sandstorms. The Wrecker civilization has long been destroyed, leaving only landfills for Saba and her family to scavenge from. That's fine by her, as long as her beloved twin brotherLugh is around. But when four cloaked horsemen captureLugh, Saba's worldis shattered, and she embarks on a quest to get him back.Suddenly thrown into the lawless, ugly reality of the outside world, Saba discovers she is a fierce fighter, an unbeatable survivor, and a cunning opponent. Teamed up with a handsome daredevil named Jack and a gang of girl revolutionaries called the Free Hawks, Saba's unrelenting search for Lugh stages a showdown that will change the course of her own civilization.
This story was terribly difficult to get into due to the author's writing style. I understand her intent was to develop the character and highlight their lack of education, but man did it drive me crazy! I was told it takes about 50 pages to get used to, but I must say it was driving me nuts right to the end. I found there was actually less of it towards the end of the novel but it didn't matter, each one nagged at my brain, like a bird pecking at my eyeballs. All I wanted to do was grab a red pen and fix it all. However, in this case the agonizing was worth it since the story was amazing.
Saba is a character that I adored. She made me love her, hate her, and wish I could hand her a thesaurus/dictionary combination. Her personality was so true to life, coupled with the vigor she possessed when confronted with a challenge, it was inspiring and gives me hope that I can have the same strength if I am ever thrust into as difficult a situation as she was. Young has set her up to be a true heroine throughout the entire series and continue to show a wealth of growth.
Starting the journey alone (well technically with Emmi, who she thinks is useless), Saba feels scared and unsure of what her next move is going to be. She has no information about where they took her brother and no plan of how to get him back, but that doesn't stop her. She sets out on a journey that will change her forever. Making all sorts of mistakes along the way, you get to see a true to life adventure and survival story with a little more thievery and cage fighting. She finds true friends (for a girl who didn't know that friendship existed) and even a little love along the way.
I am hoping that in future books you get to continue to see the relationship with Jack grow, the friendships continue, and Saba learns to trust some of her team. I hope Emmi gets treated like a young-adult (that girl's got skills!) and that Lugh helps teach the girls more survival tactics to create a stronger, deeper relationship with everyone. I also hope for more action, adventures, and willingness to live outside of the desert in which the adventure began.