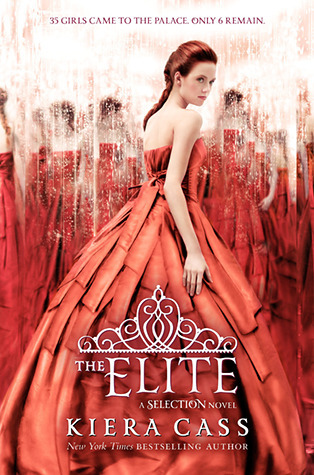 Format: Hardcover, 335 pages
Published: April 23rd 2013
Genre: Dystopian, Romance
ISBN: 9780062059963
Age Range: 13- Adult
I apologize for the short review but I don't have a lot to say about it.
The novel begins with only 6 girls left, and at this point I was second guessing my decision to have America as the future Queen of Illéa. However, this book was quite disappointing from a literary standpoint. There was not a lot of character growth (I know, she had a whole book to do it prior) but I was expecting some additional details! There was slightly more action within this book and a little more drama. The girls create some deeper relationships, and you see a little more of the families and life within the castle. The frequency of rebel attacks have elevated to an all time high, and you get a little more information regarding the setting of the story. My favourite part of the book was the fact there is NO Halloween!
The love triangle that began to develop in the first novel has become stale and boring by the second book in the series. I want America to just make a decision (MAXON!!!). The moral dilemma brewing inside her strives to make her character more real, but she comes across as whiny about the whole situation. If I placed myself in her world I would have been able to come to a decision by now simple due to amount of information she has been given by this point.
I ultimately feel that if you wanted to eliminate this book and just read the first and last in the series you would probably be okay without losing touch with any of the story.