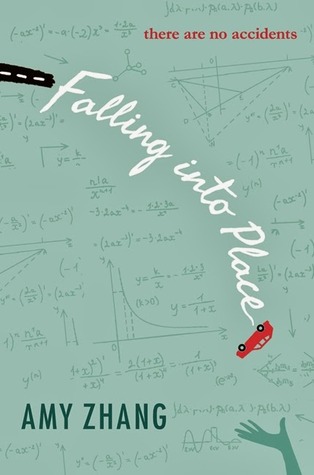 I keep hearing amazing things about this book and this author. Having written this book as a teen is an amazing thing and it is getting so much hype it is unbelievable. I was not fortunate enough to receive an ARC copy of this one but I am definitely going to pick it up as soon as I see it on the shelf at my local book store.
So here is a quick jest. If you don't want to bother with that than you can skip to a preview of this book (the first 14 chapters!!!!!). Browse Inside Falling into Place by Amy Zhang.
But for all you patient folks:
Why? Why did Liz Emerson decide that the world would be better off without her? Why did she give up? Vividly told by an unexpected and surprising narrator, this heartbreaking and nonlinear novel pieces together the short and devastating life of Meridian High's most popular junior girl. Mass, acceleration, momentum, force—Liz didn't understand it in physics, and even as her Mercedes hurtles toward the tree, she doesn't understand it now. How do we impact one another? How do our actions reverberate? What does it mean to be a friend? To love someone? To be a daughter? Or a mother? Is life truly more than cause and effect? Amy Zhang's haunting and universal story will appeal to fans of Lauren Oliver, Gayle Forman, and Jay Asher.
Yes? YES! Anyone else feeling a little Fangirly right now? I CANNOT wait to have this book in my hands.
Order it today from Book Depository and don't pay for shipping!