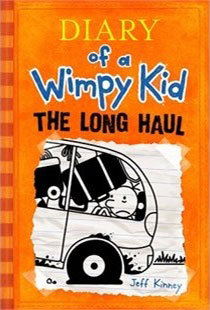 Okay, so I couldn't help myself posting two today, it is a big release day!
Now, we have all followed Greg through all kinds of crazy adventures and I doubt this one will disappoint either! You will see me in line today trying to purchase this book (along with many others I'm sure).
Keep this in mind for that boy on your Christmas list that you just aren't sure what to get because this will be a hit for non-readers and readers alike.