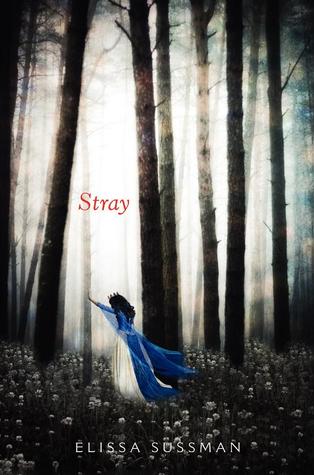 Format: Hardcover, 384 pages
Published: Oct 14th 2014
Genre: Drama, Fantasy
ISBN: 9780062274557
Age Range: 12+
Rating: 4/5
 'I am grateful for my father, who keeps me good and sweet. I am grateful for my mother, who keeps her own heart guarded and safe. I am grateful for my adviser, who keeps me protected. I am grateful for the Path, which keeps me pure. Ever after'.Princess Aislynn has long dreamed about attending her Introduction Ball, about dancing with the handsome suitors her adviser has chosen for her, about meeting her true love and starting her happily ever after.

When the night of the ball finally arrives and Nerine Academy is awash with roses and royalty, Aislynn wants nothing more than to dance the night away, dutifully following the Path that has been laid out for her. She does not intend to stray.

But try as she might, Aislynn has never quite managed to control the magic that burns within her-magic brought on by wicked, terrible desires that threaten the Path she has vowed to take.

After all, it is wrong to want what you do not need. Isn't it?
 I really enjoyed this story, and I enjoyed it even more after I found out that it technically won't be a series. It will, however, be part of a set of stories that intertwine together! Seeing as this story has a very fairy tale feel, it totally fits that way and I am so very glad that I moved this book to the top of my TBR pile.
Although there seem to be negative reviews all over the place talking about how this book has a lot of half plots and unanswered questions, I beg to differ. This shows Aislynn's version of what was happening, and I think that was the purpose.
In this world (which has been developed mostly by our prior knowledge of fairy-tales, glass slipper and all) you have princesses, fairy godmothers and werewolves as main pieces to your story. Only women are given the grief of magic and while learning to control their powers they must go through training. Those who cannot learn to control and rid their magical powers get redirected to lower cast members such as fairy godmothers or teachers.
Aislynn has very little control of her power, it often surges through her during high emotional moments and cause great duress on her and her fairy godmother. Aislynn doesn't see herself to be a Princess, just a normal girl. She would much rather be spending her time baking and making friends than doing her training.
As all fairy tale lands are corrupt, this one is no different. The problem is that getting to the bottom of it is like putting together a puzzle and Aislynn only has a few pieces that have been left to her by her fairy godmother. One of those pieces being a very important (so she is told) hand mirror but Aislynn has yet to find out exactly why.