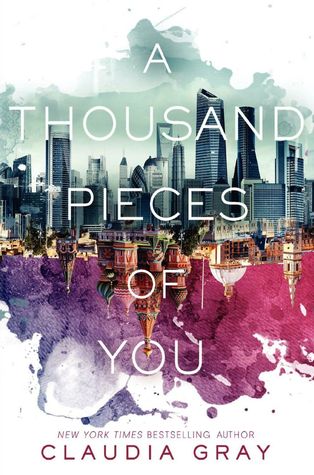 Format: Harcover, 368 Pages
Published: November 4th 2014
Genre: Science Fiction
ISBN: 9780062278968
Age Range: 13+
Rating: 4/5
Marguerite Caine's physicist parents are known for their radical scientific achievements. Their most astonishing invention: the Firebird, which allows users to jump into parallel universes, some vastly altered from our own. But when Marguerite's father is murdered, the killer—her parent's handsome and enigmatic assistant Paul—escapes into another dimension before the law can touch him.

Marguerite can't let the man who destroyed her family go free, and she races after Paul through different universes, where their lives entangle in increasingly familiar ways. With each encounter she begins to question Paul's guilt—and her own heart. Soon she discovers the truth behind her father's death is more sinister than she ever could have imagined.
I know the concept of parallel universes is not new, however, this is the first that I have read. I was impressed with the way it was done, scientific and realistic. Gray really took the time and care to build this intricate 3D puzzle of worlds and made sure that all the pieces fit flawlessly and without any confusion.
It is hard to talk about the story because it seems that every piece leads to a bigger piece of something, so I am just going to tell you the things that I liked and didn't like about this book.
My Likes:
– As I mentioned earlier, I loved the way the worlds were built, they were so complex and yet all fit perfectly together.
– The mystery and suspense, it seemed that every chapter there was another clue to who killed Meg's father and it was often not who I thought it was going to be.
Dislikes (and the reasons it lost a star):
– The Love Triangle, I wasn't a fan, it seemed unnecessary. The romance itself (had there only been one) would have been fine but with the two boys it just seemed forced and made Meg seem immature at times.
– The flashback memories, I understand their purpose but I felt like they took away some of the action and suspense in the moment.
Overall, you need to read it. It isn't just a pretty cover!