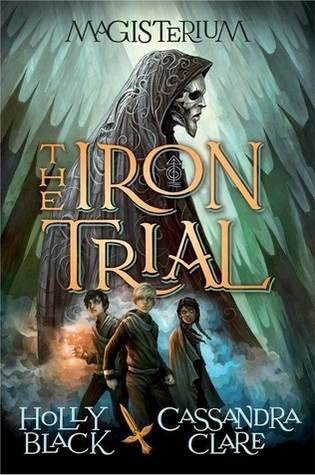 Format: Hardcover, 299 Pages
Published: Sept 9th 2014
Genre: Fantasy
ISBN: 9780545522250
Age Range: 8+
Rating: 3/5
Most kids would do anything to pass the Iron Trial.

Not Callum Hunt. He wants to fail.

All his life, Call has been warned by his father to stay away from magic. If he succeeds at the Iron Trial and is admitted into the Magisterium, he is sure it can only mean bad things for him.

So he tries his best to do his worst – and fails at failing.

Now the Magisterium awaits him. It's a place that's both sensational and sinister, with dark ties to his past and a twisty path to his future.

The Iron Trial is just the beginning, for the biggest test is still to come . . .
This review is a hard one for me because I loved this book and I felt like I was suppose to hate it. I'm sorry, I couldn't. I understand that the idea isn't original anymore since Harry Potter but there are so many different takes and plot lines that can happen in a magic school! I was intending on giving Iron Trial 4/5 stars but decided to dock 1 star just for the simple similarities, leaving it with 3 stars.
Call is terrified of passing the Iron Trial, his mother passed away at the hand of magic and his father has raised him hating all that is not mortal. If he passes the Iron Trial then he goes to train and use his magic with those who are responsible for the death of his mother.
What a dilemma to have! The fear of learning and using the magic you were born to use! Of course, he tries to throw the test as best he can. It shouldn't be too hard considering his limp leg has him using crutches, SURPRISE! He passes because his magic is so strong that he doesn't even know how to handle it.
I love it, I love that there are more magic school books being released and I loved the characters, and the plot twists. The rest of the series is ready to go after this book, you have all the characters you need for many more books filled with adventures.
Plus, the 9-year-old kids that are going to be reading this aren't going to have grown up with Harry Potter, I see this series as this generations HP!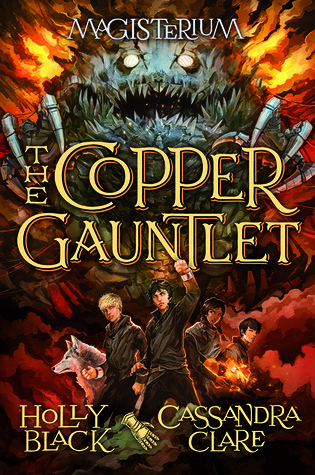 To Be Released in Sept!