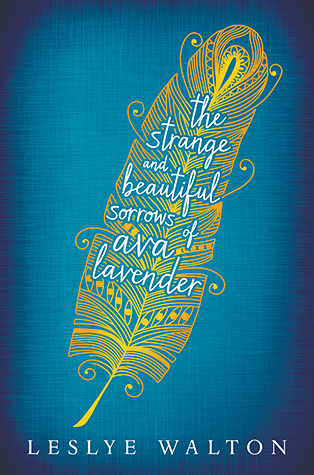 Format: Hardcover, 307 Pages
Published: March 27th 2014
Genre: Historical Paranormal
ISBN: 9780763665661
Age Range: 16+
Rating: 2/5
Magical realism, lyrical prose, and the pain and passion of human love haunt this hypnotic generational saga.

Foolish love appears to be the Roux family birthright, an ominous forecast for its most recent progeny, Ava Lavender. Ava—in all other ways a normal girl—is born with the wings of a bird.

In a quest to understand her peculiar disposition and a growing desire to fit in with her peers, sixteen-year old Ava ventures into the wider world, ill-prepared for what she might discover and naïve to the twisted motives of others. Others like the pious Nathaniel Sorrows, who mistakes Ava for an angel and whose obsession with her grows until the night of the Summer Solstice celebration.

That night, the skies open up, rain and feathers fill the air, and Ava's quest and her family's saga build to a devastating crescendo.
This review is very difficult to write, almost as difficult as getting through the beginning of this book. I'm going to start by explaining how I decided about the stars.
It got 1 star because the writing was beautiful, it may not have told me anything of importance, but it said nothing so well!
It got 1 star because I loved Ava, I loved her story and I was invested in her wings from the very first feather.
It did not get a third star because the beginning of the story meant nothing to me. It described some interesting family history, I suppose, but the characters were not of any importance.
It did not get a fourth star because of the information overload. There were points that I started sending myself text messages expecting the information to be important later on, and as I mentioned above, it never came into play.
It did not get a fifth star because I felt like the story was unresolved. Not just the portions of the family story, but also the reason to the story. Why does Ava have wings? Ugh, I still just want to know!
The writing had me fooled for a little while, I thought this book was going to be fantastic but when you took the lyrical wording out of the equation, I was left with questions.
The beginning of the novel is this history of the family, we all know historical fiction isn't my cup of tea but it is books like this that confirm it. I felt like the stories of the different generations meant very little to Ava's actual story. I felt myself falling asleep at points as the lyrical rambles were like a lullaby.
I have friends that adored this book, but it just wasn't for me.