**This is not a review**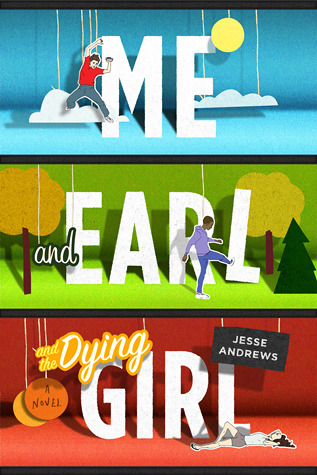 Greg Gaines is the last master of high school espionage, able to disappear at will into any social environment. He has only one friend, Earl, and together they spend their time making movies, their own incomprehensible versions of Coppola and Herzog cult classics.

Until Greg's mother forces him to rekindle his childhood friendship with Rachel.

Rachel has been diagnosed with leukemia—-cue extreme adolescent awkwardness—-but a parental mandate has been issued and must be obeyed. When Rachel stops treatment, Greg and Earl decide the thing to do is to make a film for her, which turns into the Worst Film Ever Made and becomes a turning point in each of their lives.

And all at once Greg must abandon invisibility and stand in the spotlight.
Now, this book has been out for 3 years and until about a year ago and I hadn't even heard of it. It is like it lived in the shadows of TFIOS and is finally just able to crawl out from that shadow and have a life of its own.
This book, in three different covers, is all over my local bookstore. People are talking about it everywhere online and I felt like I had missed something, where did this book come from and why is it so popular now?
As I spend my morning looking up this book, reading the reviews, checking out the movie cast, I find myself wondering if it was me that has lived under a rock. This book sounds amazing and is now grabbing attention of readers. The sicklit trend is exploding and readers are grasping for every piece of sicklit that they can get their hands on. This book has officially been added to my TBD list.