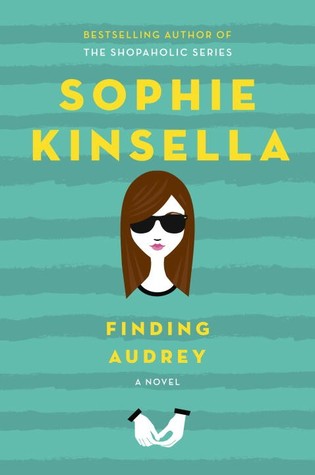 Format: Hardover, 288 pages
An anxiety disorder disrupts fourteen-year-old Audrey's daily life. She has been making slow but steady progress with Dr. Sarah, but when Audrey meets Linus, her brother's gaming teammate, she is energized. She connects with him. Audrey can talk through her fears with Linus in a way she's never been able to do with anyone before. As their friendship deepens and her recovery gains momentum, a sweet romantic connection develops, one that helps not just Audrey but also her entire family.
I found myself loving most of this book but there is one piece that made me a little uncomfortable. What made me feel awkward was their ages, when I originally read the description of this book I was expecting Audrey to be about 16 and as the novel continues, you can tell she is clearly more mature and even more troubled than the average 14-year-old. Linus, her love interest, is 12. The relationship is innocent, which is why I have convinced myself that I am okay with it, but I feel as though it would have added a lot more depth to their relationship if their maturity levels had been a little closer. 
The way Kinsella dealt with Audrey and her mental illness was extremely realistic and I have so much respect for how honestly she portrayed Audrey's situation. You clearly could see Audrey's frustration with herself, as well as all the emotions and hurt that the mental illness caused her family and friends. Audrey is dealing with anxiety and depression and has difficulty leaving the comfort of her home, or being in the presence of strangers. Dr. Sarah has given Audrey the task to make home videos and interview people, with the hope that she will one day interview someone outside of the family.
I found the video pieces to be a little annoying, I understood their purpose and they did sometimes add a little humour to the story but I felt that most of them could have been removed without any harm to the actual plot line. 
While all of this is happening, you also have a sub-plot of Frank (Audrey's younger brother) arguing with their mother about video games. Mom thinks that kids spend too much time staring at screens and will do anything to keep Frank from playing his favourite video game. I thoroughly loved this back-and-forth.
This novel is going to be thoroughly loved by parents, it should almost be called "A Parents Guide to Dealing with Teens in Modern Society".