Happy Friday Buzzers! I can't wait to tell you about this book/movie combo!
In present-day Auradon, Ben, the teenaged son of King "Beast" and Queen Belle, is poised to take the throne. He offers a chance for redemption to the trouble-making teenaged descendants of defeated villains exiled to the remote Isle of the Lost. The villains' descendants have been granted permission to attend prep school in the kingdom with the Disney heroes' kids.
So, I warned you guys this was coming! I hope you were all able to catch the TV premiere of The Descendants movie. If you haven't, make sure you read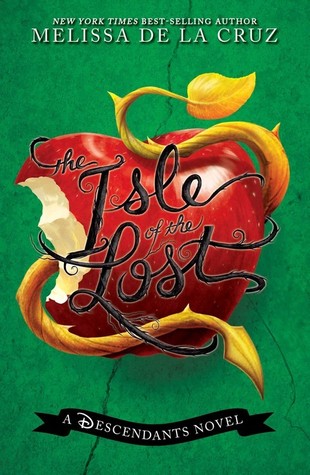 As I told you all in an earlier blog post, Isle of the Lost is the prequel novel to the movie which gives you all the ground bases of the characters and their life. You can pick this book up in most book stores and the movie is now out on DVD so you can get both pieces (perfect birthday gift duo!)
I really enjoyed this movie. Don't get me wrong, it is a little childish for a lady in her 30s to be watching BUT it is made for kids and I work with kids so I think it is my job to keep up on what is popular. Let me tell you, this is going to be popular. Think High School Musical popular. It is going to explode.
Add some of the favourite Disney Channel actors, to the favourite evil Disney characters but give them a dash of nice and this is what you get. There is singing and dancing and even a little puppy love!
This movie is not for everyone, but I love Disney and this is one I will definitely be adding to my collection.