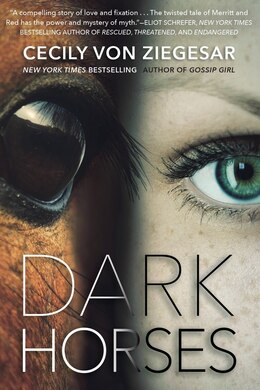 Okay, I don't know if I am more excited that Cecily Von Ziegesar has started writing books again or that this is a twist of Black Beauty. I feel like this book is going to be amazing and I can't wait to go and get it. So, WHEN DOES IT COME OUT? I can hear you all screaming at me .. I'm sad to say that it is already out! I missed this gems release two weeks ago. That isn't going to stop me from going and picking it up this week though!
A psychological thriller is a little different than her previous books but I think she is very capable, the Gossip Girl plots weren't exactly innocent! I am also hoping for some of the Gossip Girl feel to edge into this. Maybe we will get a new version of Pretty Little Liars! EEEK I am rolling with excitement for this.
Did you beat me to this bandwagon? Let me know what you thought of this book in the comments, on twitter (aurora buzz) or by email! I can't wait to hear what you think.