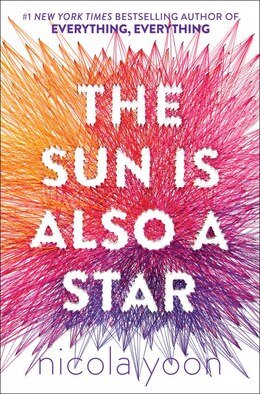 Two teens–Daniel, the son of Korean shopkeepers, and Natasha, whose family is here illegally from Jamaica–cross paths in New York City on an eventful day in their lives–Daniel is on his way to an interview with a Yale alum, Natasha is meeting with a lawyer to try and prevent her family's deportation to Jamaica–and fall in love.
If you haven't already read Autumn's review of Everything, Everything you should. I'm pretty sure she spoke of nothing but this book for an entire week. I expect this book to be just as spectacular! This book is not a sequel, so feel free to pick it up on a whim, curl up in a ball and give it a read!
Let us know what you think of it in the comments below, on twitter or by email! We love to talk books with all of you!